A warm welcome awaits you at Soleil D'or on Bryher, the smallest of the five inhabited islands in the stunning archipelago. Enjoy all that the magical island of Bryher has to offer whilst staying in a small friendly guest house, run by Angela who has been offering a warm welcome to Bryher visitors for over 25 years.
After a relaxing night's sleep in one of our three en-suite bedrooms designed with your comfort in mind, enjoy a leisurely home cooked breakfast in our dining room with stunning views over the Tresco Channel.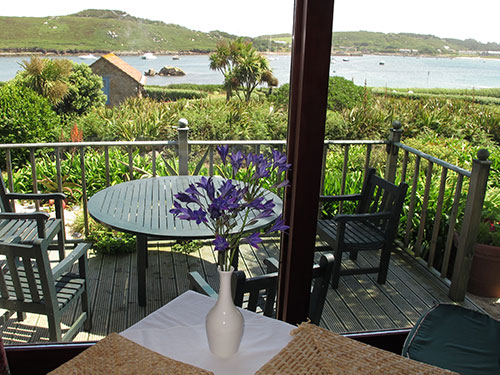 Things to do
After breakfast why not enjoy coffee on our East facing decking, catching the morning sunshine whilst life on Bryher unfolds before your eyes. For the more adventurous you can take one of our Bryher made shrimp nets down to the many rock pools and catch your supper. Angela is always willing to cook your catch of the day.
For those that wish to venture further afield, the boat schedule is posted daily.
You may wish to go no further than Bryher and on the Island we have lots to offer ~
Browse one of Bryhers galleries and chat to our local artist Richard Pearce whilst choosing some souvenirs to take home.
Bryher Boatyard has a Chandlers offering gifts unique to Bryher and a shipwreck display, outside there is a sea water aquarium.
If you fancy a day paddling the tranquil clear blue seas at your own pace why not hire a kayak or small boat from Bennett Boathire.
Bryher has its own MUGA (Multiple Use Games Area) available for all our visitors wishing to burn off excess energy and calories whilst on holiday.
For the more sedate The Hell Bay Hotel offer pitch and putt or relaxing spa treatments.
At the Community Centre you will find a range of board games, soft play, table tennis and books for visitor use. Outside there is a small play park with a swing, climbing frame and slide.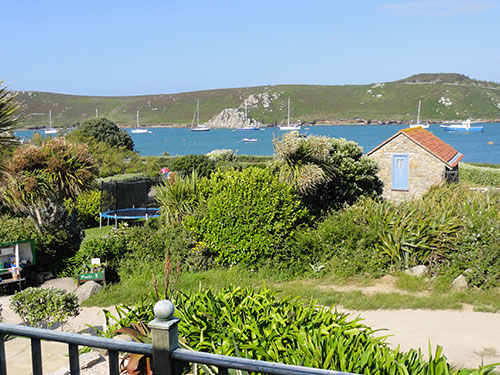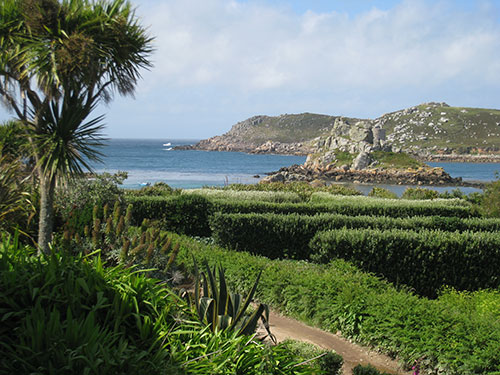 For The Foodie
Bryher Shop is well worth a visit to buy the days picnic or sample a piece of Zoe's famous Tatty Cake.
Vine Cafe offer 'fab' cake and light lunches also home cooked evening meals with Tresco beef and Brendan's unique Bryher service. Tel 01720 423168.
Fraggle Rock, the local pub where you can enjoy a delicious range of food and drink in the sunshine just moments away from the beach.
Hell Bay Hotel offers non-residents fine dining, bar meals or the Crab Shack experience.
Why not order a wood fired Pizza from Samson Hill, with one of their many locally sourced toppings rounded off with a bag of Veronica Farm Fudge.
Seasonal soft fruit and vegetables are always available at the Hillside Farm Vegetable Stall.
Island Fish Co offer a range of locally caught fish and shellfish daily.
Getting here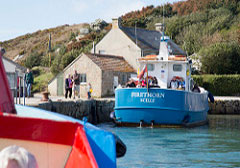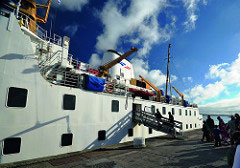 &nbsp
Once your travel plans to Scilly are finalised, if you let me know details I will arrange transport to help with your luggage on arrival on Bryher.
I will greet you upon your arrival at Soleil D'or with a welcome cup of tea. For the many returning guests this is a great time to catch up on the year gone by, and for new guests it is an opportunity for Angela to share her wealth of local knowledge and experiences.
Tariff
Prices range from

£55 ~ £65
Per Person Per Night
Bed and Breakfast.

Single room occupancy and children's prices available on request.
Mid week bookings and short breaks are available early and late season.
A non-refundable deposit of one third of the total amount is required to secure your room. If the booking is subsequently cancelled for any reason and I am unable to re-let the room, two thirds of the total cost becomes payable. I strongly recommend holiday insurance to cover this eventuality.